What You Can Learn From Kim K
Forbes came out with a list titled 'America's Highest-Paid Reality Stars' of 2016 and it mentions 7 people, who altogether earned $133 million USD.
And guess what, out of those, 6 of those people are the Kardashian/Jenner family and they're responsible for $122.5 million USD.
Given what we've been witnessing from Kim Kardashian for the last couple of years and her insuppressible hunger for publicity you will either love her or hate her, she's an empire and her business ability should be noted.
Here are 6 things we can all learn from Kim Kardashian West:
1. Own it!

Don't take things too seriously.
Yes, sometimes, KKW can be a hot mess with the things headlines say about her, but with the number of people stalking her every move, I don't think anyone can be perfect in the limelight 24/7.
To be able to cut out the negativity to carry on being who you are with confidence is something we could all take notes on.
According to an interview at the BlogHer16 event,
I used to care about all of the comments. I would go out at night, I would come home and I'd look on the computer and see what they were writing and see what they were saying. I think as you get older, I mean, you just mature. I still don't think everyone really has a thick skin." Kim goes on to say "I think if you do something, because you genuinely like it, no matter what it is, you shouldn't look for a reaction to validate you. You can look at the reaction for fun or if you're interested, for validation I don't do that, so I don't really get hurt by the comments.
In the end, no matter what you do, whether it's you're business, brand or even just as a person, you're always going to have haters.
My mentor once taught me the 1/3rd rule.
The rule implies that 33.3% of people are always going to hate you no matter what you do.
The other 33.3% are going to love you.
The last 33.3% are going to be indifferent towards you. It's all about where and who you choose to focus your energy on because seeking validation from anyone other than yourself is going to dwindle your confidence and drive.
2. Family is the best support system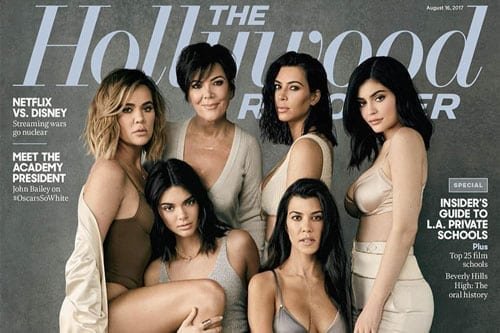 If you've been Keeping Up With the Kardashians, you'll notice that past the numerous scandals and meltdowns, the show never failed to highlight the love and strong support that they have for one another.
In moments of struggles and public scrutiny, they were each other's best support system.
Take it from the Klan; the love of our own family is incomparable and unbreakable.
The common adage 'don't mix family and business' ironically enough doesn't apply to the Kardashians.
In an article by Entrepreneur Middle East, there are actually a lot of positives that can come out of having a family business such as the importance of trust, shared visions and expectations, keeping pace, values, and nurture.
Another great example of a successful family business is the Kattans.  Hudabeauty flourished in recent years and they employ a staff of 22.  Alya is the social media expert, Mona heads strategy and of course, Huda is the face and the creative head of the company.
Think about how you can involve your family to build a name to benefit your brand or business, and about what you can do for them in return.
Not only does it allow you to share knowledge, it can open up opportunities, widens your support system and brings about new ideas. Leverage your network!
 3. Marketing is everything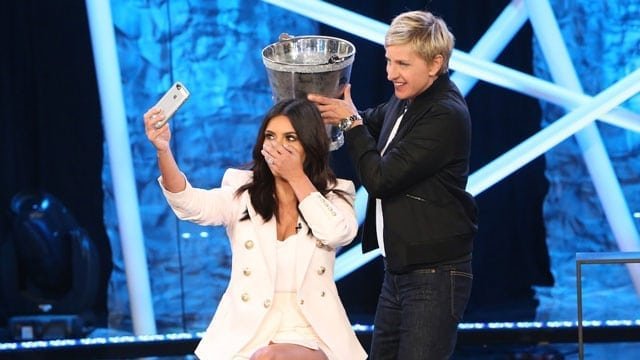 Social media has impacted how we communicate in our society in such a huge way, KKW is not afraid to innovate and make use of it.
With millions of followers on Twitter, Facebook, and Instagram, Kim can instantly access, engage and reach her audience with just one post, and she does it consistently.
KKW is constantly advertising and marketing her brand, her image, and her products.  With that many followers, comments, likes, and views, she manages to make her brand insanely popular and sought-after.
Whether you follow her or not, she's going to pop up on your news feed!
According to People, Kardashian is also known for her ability to create 'unparalleled success online', and has received the very first 'Break the Internet' awards by Webby Awards in 2016.
She has the ability and talent to use the Internet to generate a buzz to grab peoples attention.
There's a number of ways in which KKW has 'broken the Internet', for example, when she posed naked for Paper Magazine.
Through her unique marketing strategies, Kardashian continues to earn success on everything she puts her hands on and shows that any publicity, is good publicity if you're willing to take a chance and bare the consequences that may come with it.
This allows her to stay relevant in today's world, which is another important marketing technique that all business owners and brands can learn from.
4. Stay relevant
Staying relevant is very important in our ever-changing environment.
Another way the business-savvy A-lister stays popular with a continuous growing following is through staying up-to-date with all the latest trends and fashions.
According to Bill Svoboda,
You don't need to advertise a good party; a good party advertises itself. That's what it looks like to be relevant.
Kardashian-West has always managed to stay relevant through her reality TV show since 2007. She boosted her popularity and got noticed more by always mingling with famous people. Other things that caught public attention was filming an explicit tape, posing fully nude, marrying someone for only 72 days, etc.
Another way through which KKW stays relevant is by changing up her style frequently and dramatically.  She does this quite often—one day she'll post a selfie of her brunette, the next she would go platinum blonde.
She also tries to change up her style by making risky fashion choices or maybe even going to high-end events with a bare face. KKW is continuously switching it up—and people notice, which makes her stay relevant in today's media.
5. Take risks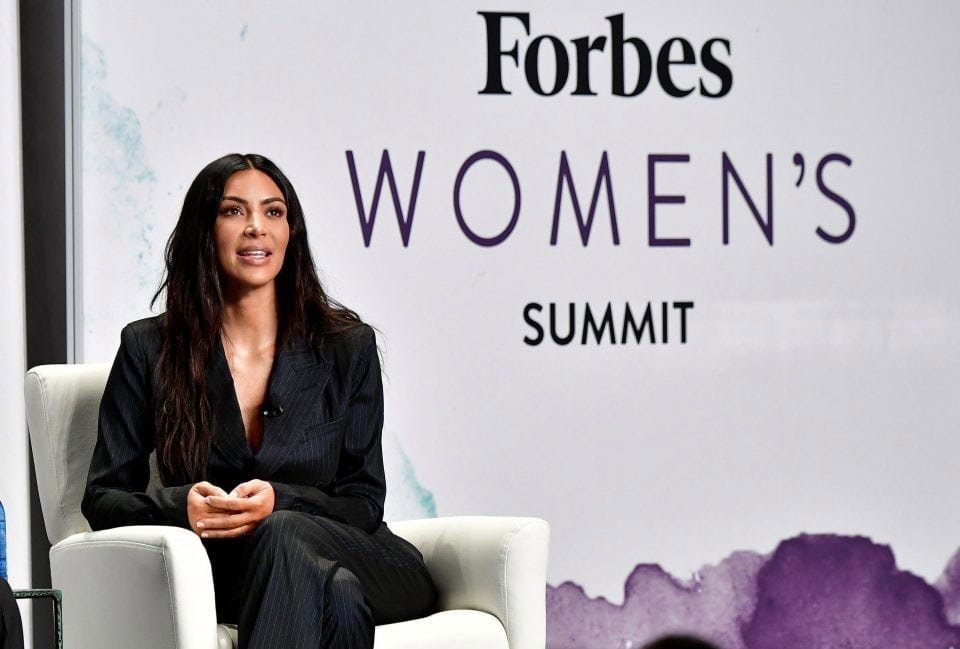 The higher the risk, the bigger the return.
KKW is not afraid of opportunities and exposure.
She's successfully earned millions of dollars year after year and has been considered Time's most influential people in 2014. A successful entrepreneur, who earns from endorsements—all essentially stemming from an explicit video and from then onwards, how she took risk after risk reinventing herself like any smart entrepreneur.
An example of this is how she took a chance in an industry that no one expected her to set foot in the technology industry.
This was through her app 'Kim Kardashian: Hollywood' which generated a whopping $71.8 million USD, and she takes home 40% of it, according to Cosmopolitan.
People that are willing to take risks, tend to get further in business and in life.
According to Inc.,
Risk takers climb the company ladder faster and make more money.
Jason Hanold, who is a CEO of the executive search firm Hanold Associates claims, that when you take a risk, you open avenues of opportunities for accelerated learning and compensation in comparison to someone who finds comfort in their position which creates stagnation.
We tend to underestimate our abilities to handle the consequences of risk, over-estimate the probability of something going wrong so sit back and think to yourself if you really want to ignore the cost of inaction.
The next time you see an opportunity that can pave the way to more probabilities of growth, take them.  For example, try and rise to the occasion and volunteer to take lead on that project, trust that employee or start that company you've been wanting to!
6. Collaboration and having a great team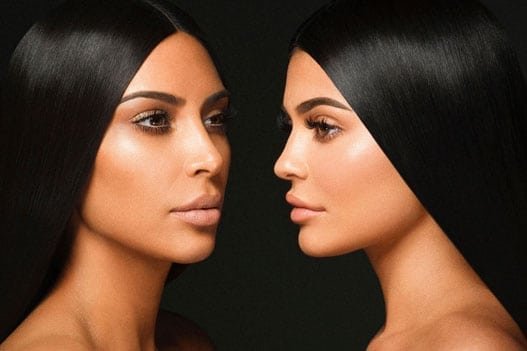 Collaboration is also another technique through which KKW climbed to the top.
From when she first started off as Paris Hilton's personal stylist, girlfriend to Ray J, to having her own reality TV show, Kardashian-West has always had been collaborating to build her brand image from day one.
This year, Kardashian-West has collaborated with almost every up-and-coming or well-known makeup artist in videos and through posts for the launch of KKW Beauty.
This creates an association of certain people and public figures with the brand, which is another smart tactic when building your brand image.
As an effect, according to Forbes, her products were sold out within two hours of being launched. That's $14.4 million all before 3 pm.
Another example of how crucial the right support could be is how Kardashian's makeup artist Mario Dedivanovic rose to success through the right exposure.
According to Bob Mudge, president of Consumer and Mass Business at Verizon,
Collaboration is no longer just a strategy: it is the key to long-term business success and competitiveness. Businesses that realize this sooner rather than later will be the ones who win the game and succeed in the new global economy.
Essentially, it's important to understand that having a great team behind you who you trust and can gain support from for your cause or purpose is only going to be a strength whether you're just starting out or have been a well-established brand for many years.
To bring it all together, KKW has mastered the art of marketing genius—and okay, maybe it's not the same genius as when Albert Einstein comes to mind (unless we're talking about her gravity-defying…facelifts), but a genius none-the-less.
So, let's hold back our scowls and trendy opinions on the countless reasons for why we should hate her and learn a thing or two about how to be successful in our own brand or business.
Take it from the Kardashian-Jenner Klan; they are living proof that you're not defined by your name, where you come from, your degree or even your past.
It's about how hard you're willing to learn, work and grow in all aspects of life be it business or as an individual (in the words of KKW), bible!